Philippines President, Rodrigo Duterte visits Joanna's wake on Thursday, 22nd February 2018. He was deeply sorrowed by the incident and expressed his deepest condolences to the family of the slain Filipina Worker.
The Autopsy Report of Joanna Demafelis shows that she had been abused on numerous occasions and was dead hours before her body was stuffed in the freezer. She had several broken ribs and suffered from internal bleeding. They also found many wounds on Demafelis' body.
Also Read: Joanna Demafiles Murder
Duterte at Joanna's wake
Saddened by the incident, Duterte announced a total ban of new recruits to Kuwait. This Gulf state is a home to approximately 252,000 Overseas Filipino Workers.
Duterte Fulfils Joanna's dreams
Joanna, just like any other OFW, worked hard for her family and sacrificed many things to fulfil her dreams. Dreams for her family to have a proper house that was destroyed in the Yolanda Typhoon in 2013. She wanted her siblings to get a good education so that their lives would be easy once they are grown up. This all came to an abrupt halt when Joanna went missing.
At Joanna's wake President Duterte pledged P500,000 to the Demafelis. He also promised that he will help the family with fulfilling Joanna's dreams. He said that he will help renovate the house that Joanna wanted to save for and also would help with the education of Joanna's sister who was forced to stop school after Joanna went missing.
No More Troops to the Middle East
Duterte also suggested that the Manila would not lend a helping hand to the US in the middle east with its troops any more. "I am putting a notice: no more deployment of Filipino troops. Never, never again," he said.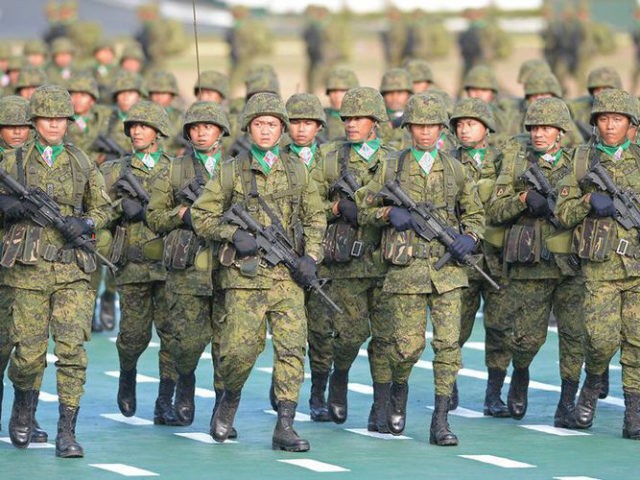 In 2017, in Qatar and Bahrain, Duterte had offered his help with his troops. He had said that Philippines didn't have oil wells or riches but this is one way he could show his gratitude for providing employment to Filipino workers.
"If you want [our] soldiers under your command, I'm willing to send you one battalion, one regiment, one division to protect you. Just say the word," he continued. "We want to repay you. … We don't have the resources, we don't have the oil, but we can offer our lives to you."
However, the recent events caused him to change his mind.