Kolkata: Former employee of Food Corporation Of India Bina Majumdar, 84, took her last breath on 7th April, 2015 as stated in her death certificate. But her son, Subhabrata Majumdar, 46, had preserved his mother's dead body in a deep freezer. The Kolkata police has detained him for further investigations.
Possible Motive For Storing Mother's Dead Body
Subhabrata Majumdar worked in a leather company and knew well how to keep the body from gaining foul smell. According to the police, he had dissected his mother's dead body from throat to the lower abdomen and removed certain organs that would produce foul smell. The police also found the ink on thumb on deceased body of Bina Majumdar.
Since Bina was a government employee, she used to receive a pension of Rs. 50,000 every month. The police also found that the accused withdrew her pension every month using fake documents and her thumb print.
"The family is economically stable since his father is also a government employee and receives pension regularly. Bina too would receive pension. Their son seems mentally normal so far. There is a possibility that he might have stored the body to continue receiving his mother's pension. But so far, we haven't found any evidence to establish that theory. A probe is underway," Nilanjan Biswas, the Deputy Commissioner Of Police, Behala, told the Indian Express correspondent.
Also Read: Routine Traffic Checks: A Never-Ending Nuisance
Accidental Discovery Of The Dead Body
After Bina's death, her husband and son wouldn't socialise much with the neighbours. They mostly kept to themselves. According to the police, Subhabrata Majumdar told his neighbours that he kept his mother in the Peace Heaven.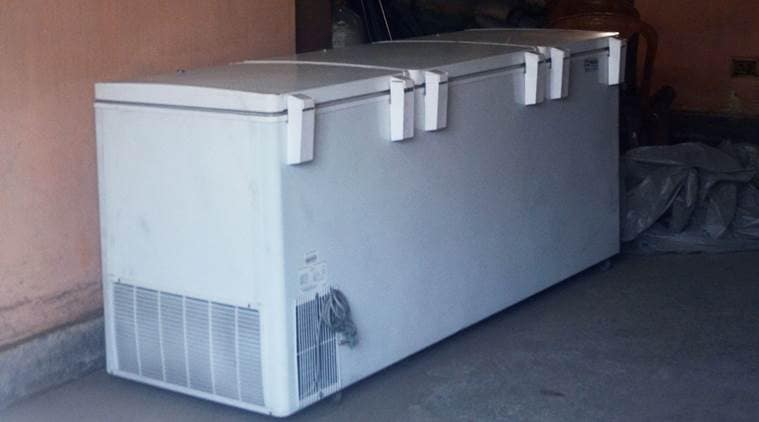 Recently, one of the neighbours dropped by and found the house smelled of strong chemicals. The other neighbours also got suspicious and informed the Police. On 4th April, 2018, the police searched the house and found Bina's dead body in the freezer.
Bina Majumdar's husband was aware of the entire incident but was too scared to inform the police. As per a senior police officer, Subhabrata Majumdar believed that his mother could regain her life and he didn't want to part away from her as he loved her dearly. However, later he changed his statement. He admitted that he was preserving his mother's dead body to keep receiving her pension.
Edited by: Himesh Saraf